Easy Healthy Dinner Recipes for the Whole Family
We're still in a New Year, New You, self-improvement frame of mind these days. From more time at the gym to healthier food choices to giving back, January is the month of betterment. However, as parents of small kids sometimes you're just in total survival mode of Annie's Microwave Mac n' Cheese for seven days straight because if they try to sneak one more fruit snack out of the pantry you may lose it for good. Not to mention the blatant refusal to use a fork and spoon, but we digress. Deep breaths. We've rounded up a few delicious and (fairly) easy healthy dinner recipes for the whole family from some of our favorite food bloggers so you can Instacart your way to weeknight success!
Here are our top Winter-Friendly Easy Healthy Dinner Recipes for the Whole Family and the Amazing Food Bloggers Who Created Them!
Why we love the blog: Sonja and Alex are an adorable couple who love spending time together whipping up amazing food. Plus, it's all vegetarian so great for Meatless Mondays.
Veggie Packed Quinoa Fried Rice (protein packed and better than local takeout)
Spiced Chickpea Tacos with Avocado Cream (Taco & Tequila Tuesday!)
Narwhal Gingerbread Cookies (they're adorable and probably necessary for toddler bribery)
Why we love the blog: Another sweet couple duo is behind this blog. Jeanine and Jack keep the focus on fresh, seasonal ingredients with a little lemon squeeze (natch).
Sweet Potato Noodles with Garlic & Kale (SWOODLES!)
Macro Bowls with Turmeric Tahini Sauce (bowls of recharging goodness)
Shredded Brussels Sprout & Cranberry Salad (because mom always said eat your sprouts)
Why we love the blog: Erin is passionate about bringing meals back to the kitchen and getting the world away from processed foods. She's all about easy healthy dinner recipes (and lunch, breakfast). Plus, you can sort her recipes by how long they take to make, so when 4pm strikes and you have zero plans for the ravenous mini wolves in your home, her blog is a must-visit for dinner in 20 minutes flat.
Ricotta Butternut Squash Pizza with Spinach (as pizza goes, pretty healthy)
Roasted Acorn Squash Salad with Pecan Vinaigrette (goat cheese + pecans for the win)
Homemade Veggie Burger with Brown Rice, Oat, and Nuts (40 minutes total without the additives of most frozen veggie burgers)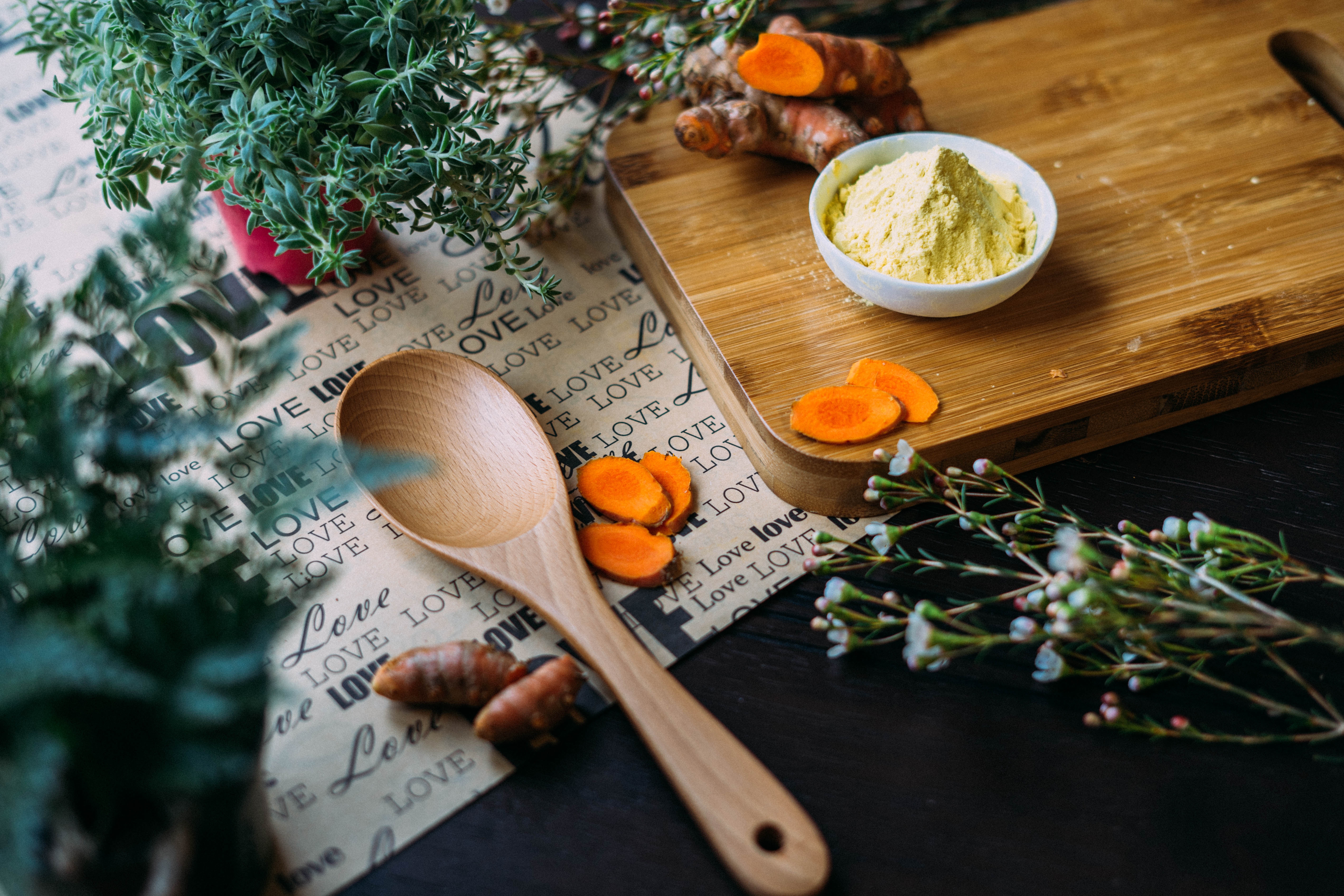 Why we love the blog: This blog is about glowing from the inside out with clean, plant-based, feel great recipes. Check out Angela's cookbook below for more culinary inspiration.
New Year Glow Smoothie Bowl (nutrient packed and anti-inflammatory)
Adriana's Fave 10-Minute Pasta (toddler friendly, enough said)
Hunky Heartbeet Cabbage Soup (super healthy and super pretty)
Why we love the blog: Paleo meets Crossfit with this blogger who embraces her beautiful imperfections. Plus, workouts, fashion, and more with a pinch of sass from the hilarious Juli.
One Pan Baked Lemon & Dill Chicken and Potatoes (single pans make us happy)
Instant Pot Easy Chili Acorn Squash Bowls (you had us at easy and Instant Pot)
Loaded Broiled Salmon Wedge Salad (because bacon)
Why we love the blog: This blog started in a tiny NYC apartment (been there) and uses accessible and standard ingredients that don't cost $50 each. Plus, Deb likes bourbon.
Broccoli Rubble Farro Salad (broccoli packed with a Pecorino Romano sprinkle)
Roasted Carrots with Avocado and Yogurt (one-pan tray, yay!)
Lentil Soup with Sausage, Chard, and Garlic (delicious comfort food)
Why we love the blog: Sara and Hugh are the foodie and photog duo behind this blog that aims to bring healthy food into daily family life. Plus, there's a full section on chocolate.
Pear + Buckwheat Pancakes (because sometimes breakfast for dinner is just necessary)
Chard + Leek Frittata (super easy and tasty)
Winter Greens + Crispy Quinoa Salad (perfectly crisp quinoa and a dressing to die for)
Things to make your kitchen complete and your life easier because MOM LIFE:
Cookbooks
Wine Bites because we all deserve cheat days, available online at Nordstrom.com for $24.95
The Complete Vegetarian Cookbook available online at RueLaLa.com for $21.99
Clean Soups available online at RueLaLa.com for $16.99
Green Kitchen Smoothies available online at SurLaTable.com for $20
Oh She Glows Every Day Cookbook available online at RueLaLa.com for $19.99
Inspiralized available online at RueLaLa.com for $15.99
Cookbook/Tablet Holders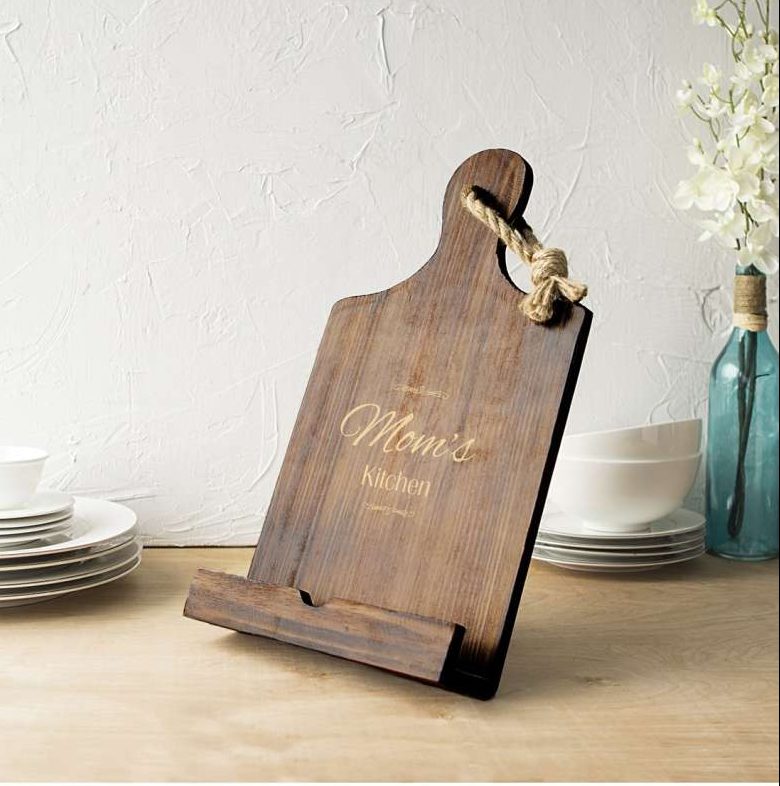 "Mom's Kitchen" available at Nordstrom.com for $55.20
Bamboo Cookbook Holder available online at SaksOff5th.com for $17.99
Food processor
Cuisinart Food Processor available online at Macys.com for $199.99. Game changer.
Here's hoping these easy healthy dinner recipes will help you avoid spending six hours pinning meals you may or may not ever make (been there, too).