10 Treat Yo Self Gifts for Moms to Give Themselves (and each other)
It's Women's Week at MMC. Woohoo! Tip a glass to yourself in the mirror, mamas! Us Wonder Moms deserve some special treatment this holiday season…am I right?! I mean, I don't know about you, but I don't expect anyone to give me special treatment during the holidays. We need to take care of ourselves and that's what this list of gifts moms can give themselves is all about. I'm pedal to the metal, full-throttle Super Mom until January 2nd when school is back in session (and then every day after that, too! LOL). So, I've put together a little list of treats that we can indulge in while wading through life's unavoidable chaos. We earn it. Daily. And, if you're feeling particularly generous…get one of these for your favorite mom friend. She could use a little surprise from you right about now.
Metro Mom Club Holiday Swagstravaganza! Giveaways & winners daily through Christmas.
And, because I'm all excited about the holidays coming, I'm also going to be giving one of each of these away! Yeha! I'm calling it the Metro Mom Club Holiday #Swagstravaganza!! I guess I'm really into making up new words these days. See what else we're giving away…
You'll find dates of when each product will be given away on Instagram below. You have 24 hours to enter each giveaway. The winner will be announced on Instagram before the next prize is posted at 8:30am ET each morning. Each giveaway is its own bank of entries so enter all of them!
Sign up for our emails to get notified of future giveaways and Wonder Moms before anyone else!


And, follow Metro Mom Club on Instagram to see what we're up to. Like. Right. Now.
If all goes well, we'll do these regularly in the new year, too! Just not quite as often or I might lose it.
10 Gifts Moms can Give Themselves (Go on, tuck a couple under the tree for YOU!)
AREAWARE Harmonyware (Sun) $65
Giveaway is Monday, December 3, 2018
Happiness IS… 2019 Calendar $14.95
Giveaway is  Tuesday, December 4, 2018
Water Sunset Light Catcher by Jen Kelly $64.80 (each piece is handmade and varies in color and design)
Giveaway is  Thursday, December 6, 2018
Giveaway is Wednesday, December 5, 2018
Queen Apron $19.99
Giveaway date is Saturday, December 8, 2018
Timber Line Jewelry LG Tri Shape Hoops $44
Giveaway is Friday, December 7, 2018
AREAWARE Totem Candles – Terracotta Bundle (Set of 3) $43
Giveaway is Sunday, December 9, 2018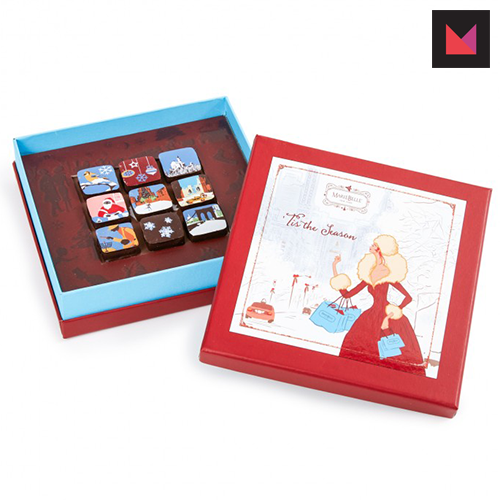 DEAN & DELUCA Mariebelle Holiday Caramel Box $30
Giveaway TBD
DEAN & DELUCA Snacks on the Run – 12 Pack $80
Giveaway TBD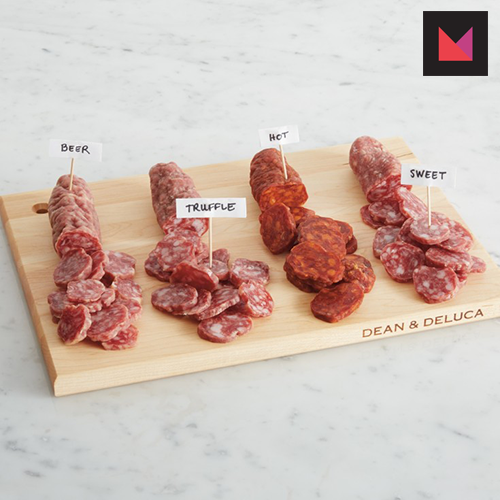 DEAN & DELUCA Fossil Farms Salami Sampler $75
Giveaway TBD
And, if you need more inspiration to charge forward…check out this book about Rad American Women who fought against the odds and won!
You can also see all of the products that we love in our trove of life-saving, life-beautifying family-friendly products at SHOP MMC. There you'll find products our Wonder Moms swear by and other products that we love and have featured. Please note that we do make a small commission from some of these products but we don't let that determine what we pick, EVER.