How to do Tummy Time Right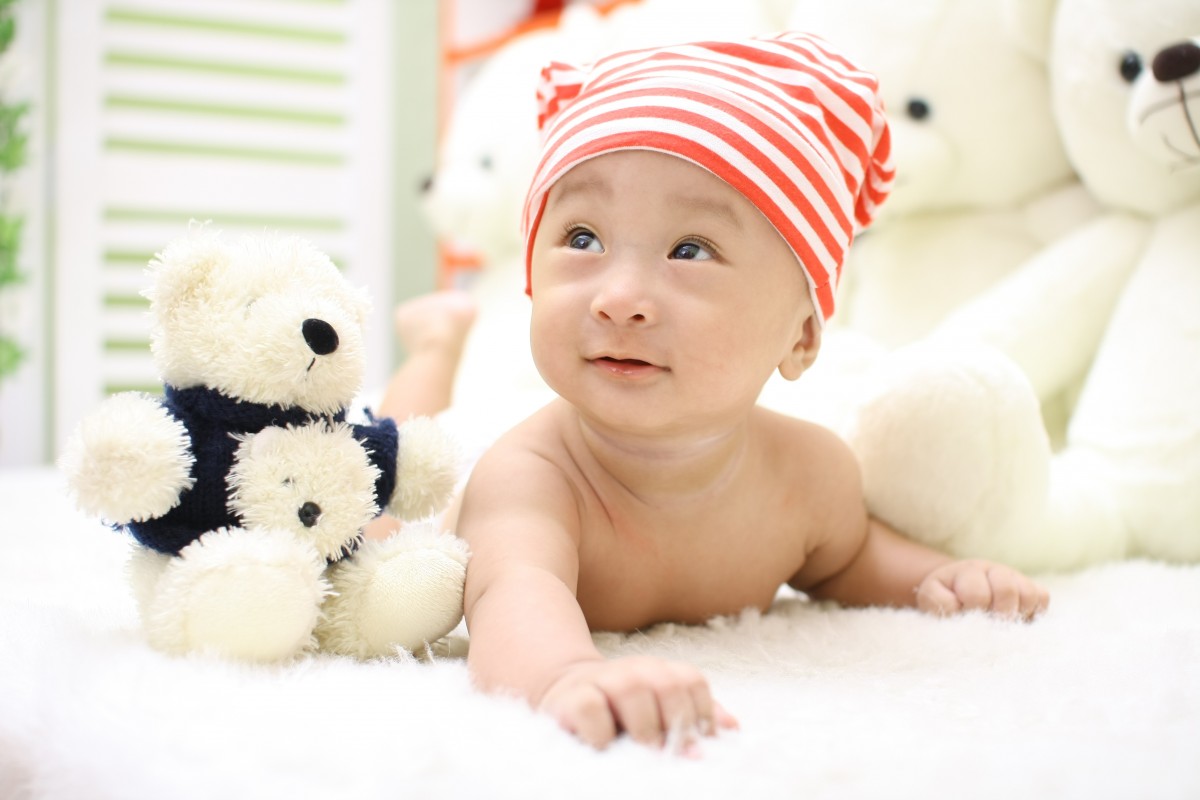 We constantly hear how a good workout is vital to our health. The list of benefits is long and impressive: increased energy, heart health, muscle gain and weight loss. It turns out that babies need to work out too. It turns out that tummy time is the key to meeting baby milestones. A good tummy time workout helps build muscle, develop gross motor skills and increase eye coordination to name just a few of the many benefits. But unlike us who only have ourselves to blame for not working out, babies rely on their parents to help them get the exercise that they need. So, we did some research into how to do tummy time right.
"Babies are in the car seat all day long or in a swing or bouncer when they are awake," says Alicia Quintana, a Pediatric Occupational Therapist at Tender Touch Occupational Therapy Services in Arizona. "They are on their backs instead of being allowed to play on the floor and move around and experience tummy time."
Part of the problem is that parents are busy. According to the Pew Research Center, in 70% of families, both mom and dad work either full-time or part-time. Add to that the daily load of housework, errands, activities and other siblings, parents can lose sight of their littlest one's development.
Tummy Time Lasts a Lifetime
According to the Pathways Awareness Foundation, each year more than 400,000 children in the U.S. are at risk for an early motor delay and actual incidences are one in 40, a 150% increase from 25 years ago. Experts like Quintana say a daily tummy time can lower this risk. "Tummy time teaches babies head control, pushing up on their arms, rolling and crawling. Those are all important skills that are going to work into sitting, standing and then walking."
If babies don't get a regular tummy time workout, they may have problems later in life. Quintana has seen that firsthand. "So when I get a lot of referrals for school age children, I ask the parents, did they do a lot of tummy time and often the answer is no. They didn't develop the muscles and the arches in the hands sufficiently. So they can't sit at a desk all day long and hold a pencil and write."
Tummy Time Starter Tips
So when do you start tummy time? The American Academy of Pediatrics says tummy time can begin with babies as young as newborns and can take place throughout the day. "Babies will have periods of time between naps and feedings when they are in a quiet alert or active alert state. This is the best time for tummy time." says Quintana.
Here are some other helpful ideas from Quintana to help create a successful tummy time :
Put colorful toys or a baby mirror on the ground to encourage head and arm movement as baby reaches for toys.
Encourage siblings to lay on the floor and interact with baby.
Look for signs baby is tired or needs a break. For instance, more jerky movements, mild fussing or looking away from you.
If baby does not enjoy tummy time, try lying baby on mom or dad's tummy. This counts as tummy time too and is a great bonding opportunity.
Finally, keep it positive. It's okay to do short bursts of tummy time throughout the day. A few minutes will add up over time.
 Hopefully you're ready to start giving tummy time a try with more confidence now that you've read through these tips on how to do tummy time right. Have you found any other tricks or toys that make tummy time more fun for your little one? Please share below!