Halloween DIY Projects for Toddlers
Halloween is coming and we're getting so excited. I love creating the costume and carving the pumpkin and getting really, really scared watching silly horror movies. Well, with a 2-year-old we're probably not going to be getting scared on purpose, but I can't wait to do all of the other stuff! So, here's a round-up of Halloween DIY projects for toddlers that will bring Halloween to life without spooking them.
DIY Costume Ideas from Real Simple that highlights 18 adorable costumes that you can make with stuff lying around your house. Gotta love that! I actually always end up doing something with the cardboard boxes that we have lying around. City life = everything you need being delivered in cardboard boxes. Too bad my son said he wanted to be "some shoes" for Halloween. Good luck to me figuring that one out! These ideas are a little bit easier and are incredibly original and cute to boot. ha.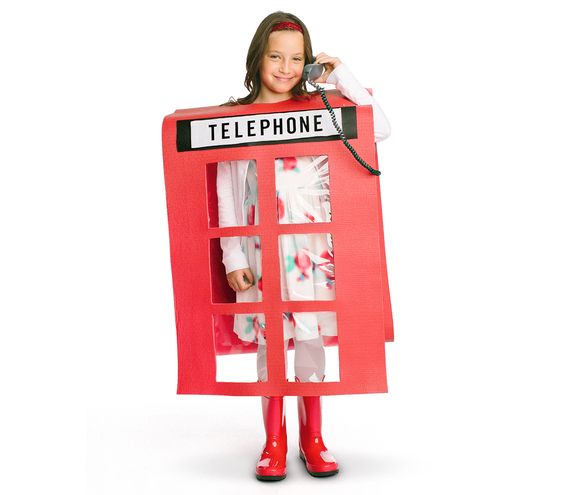 DIY Jack o Lantern Patterns from the pumpkinlady.com This site has over 700 free pumpkin carving patterns so you don't have to like this one. Your little one can pick his or her favorite, you print it out, lay it on the pumpkin, dot the pattern onto the gourd with a poker and carve it out!
DIY Healthy Halloween Treats from Juicy Juice. I know that Halloween is all about candy, candy, candy but as a mom and not a kid, I kind of don't want him to O.D. on sugar. The nervous breakdown that will ensue on both of our parts, from him crashing and me trying to deal with hit, just doesn't sound like fun. So, my friends at Juicy Juice sent me some ideas of treats that you can make using 100% juice and other natural ingredients to make healthier indulgences for our kids with just as much, if not more, Halloween spirit than a pumpkin Reese's egg. The DIY ghoulish grape hands look so creepy and delicious! The DIY fruit juice gummies seem like something that I could make all year round for birthdays or some other special occasion. Try em out and let me know what you think!

And, here's a full 28 minutes of Toddler Friendly Halloween Songs from one of my favorite YouTube channels Super Simple Songs.