Half-assing Valentine's Day with Kids
We're still recovering from the chaos, er magic, of Christmas but Valentine's Day, the holiday of love and roses, is right around the corner. Between stuffing 25 bags for each kid's class, finding a show-stopping "Baby's First Valentine's Day" ensemble, and capturing one thousand insta-perfect moments, we're exhausted already. Here are our tips for half-assing Valentine's Day, the Hallmark Holiday, so we can make it to St. Patrick's Day!
Make Valentine's Day Life Easy with our Half-assing Tips!
The Organization
We live for lists around here! The adorable heart list pads from Target will keep you organized (and look cute on your fridge).
Available in select stores in the Dollar Spot section for $1.
The Class Cards
Do people really have time to make individual cards with 30 hand-cut hearts each written in calligraphy complete with perfect pics of your little angels with homemade mini heart tarts all beautifully wrapped in hand painted boxes with seven ribbons? We think not.
Do yourself a favor and grab these tasty Ice Cream Classroom Valentine's Cards from Pottery Bark Kids. Super sweet, this cool set of 8 comes with a little ice cream eraser for each envelope. Plus, they look like you could have made them.
Available online at PotteryBarnKids.com for $16.50.
The sushi "I Like the Way You Roll" cards from Minted are so cute we want to reach for some saké.
Available online at Minted.com, $14 for 15 cards.
The Fancy Outfits
So. Much. Cuteness. And Frill. And Crinoline. It's all about the pics.
This fancy red dress from Joe Ella Joe-Ella is sure to impress.
Available online at RueLaLa.com for $39.99.
 Cat and Jack's sweet A-line dress is picture perfect.
Available online at Target.com for $11.99.
This classic Carter's plaid party dress can be worn for multiple occasions throughout the year.
Available online at Jet.com for $37.61.
The Rolled-Cuff Poplin Shirt will have your little man looking extra handsome.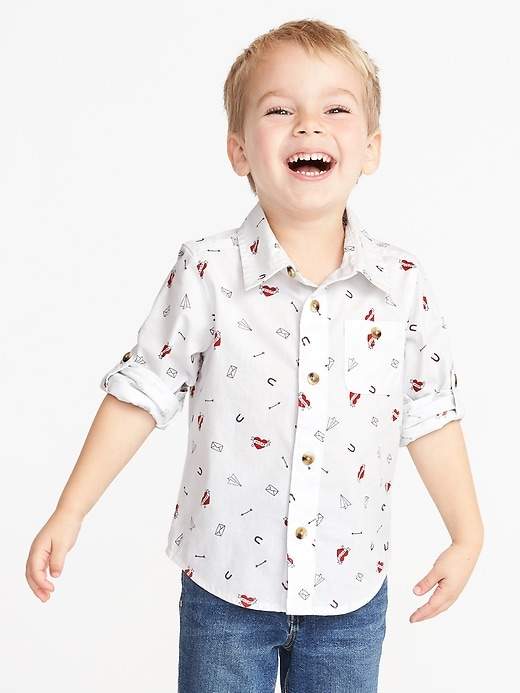 Available online at OldNavy.com for $17.99.
Your dapper little guy will be dressed to impress with the Woven Check Shirt by E-Land E Land.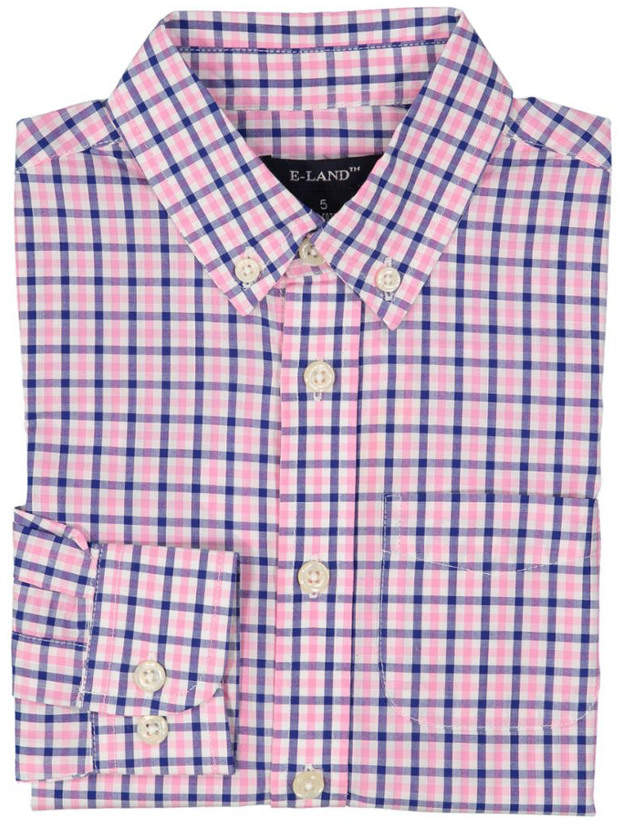 Available online at RueLaLa.com for $19.99.
The Clothes You Won't Have to Wrestle Them Into
Comfort is key. And helps you stay battle-free. We're here to make your life easy.
This precious Baby Girls' Sweet Little Valentine 2pc Tutu Set is available at Target.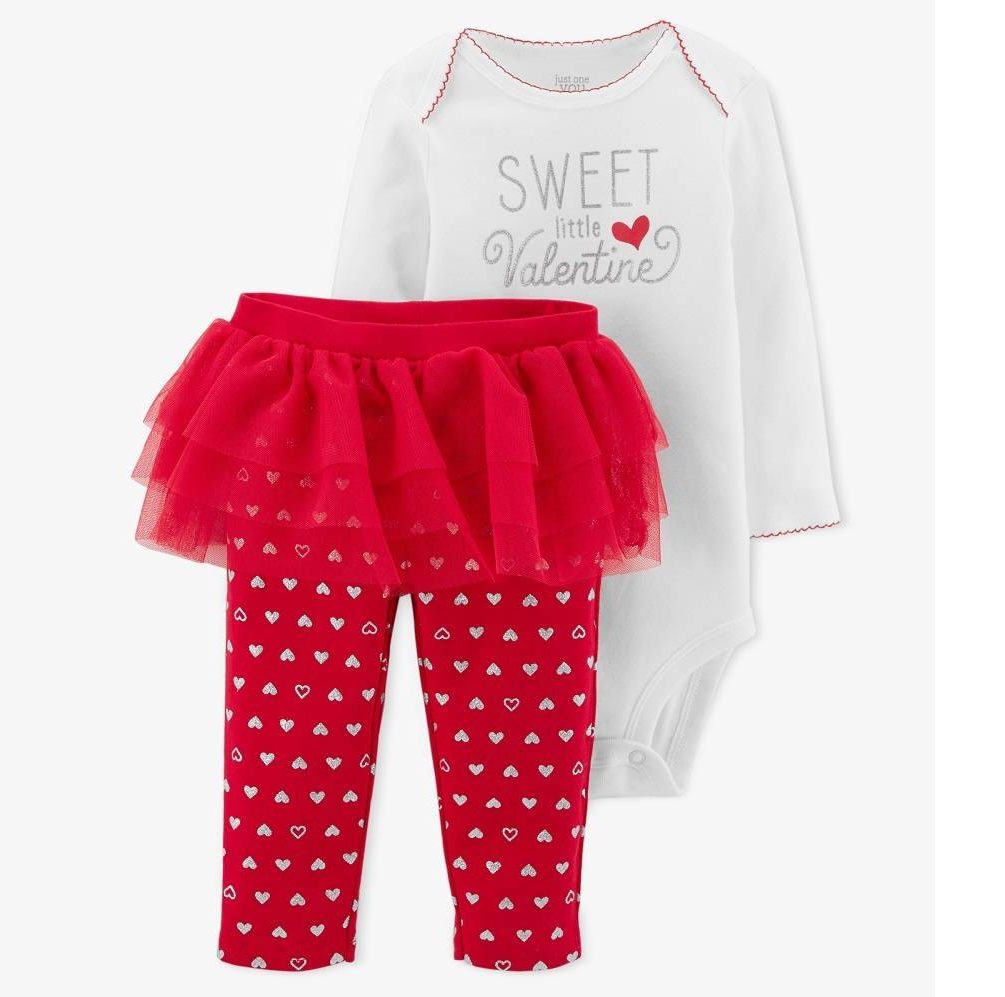 Available online at Target.com for $9.99.
The Tesa Babe 1st Valentine's Day romper is simple and cozy. Comes in pink with headband, red with headband, and black with hat.
Available online at Gilt.com for $24.
All You Need Is Love Shirt. Cute and comfy.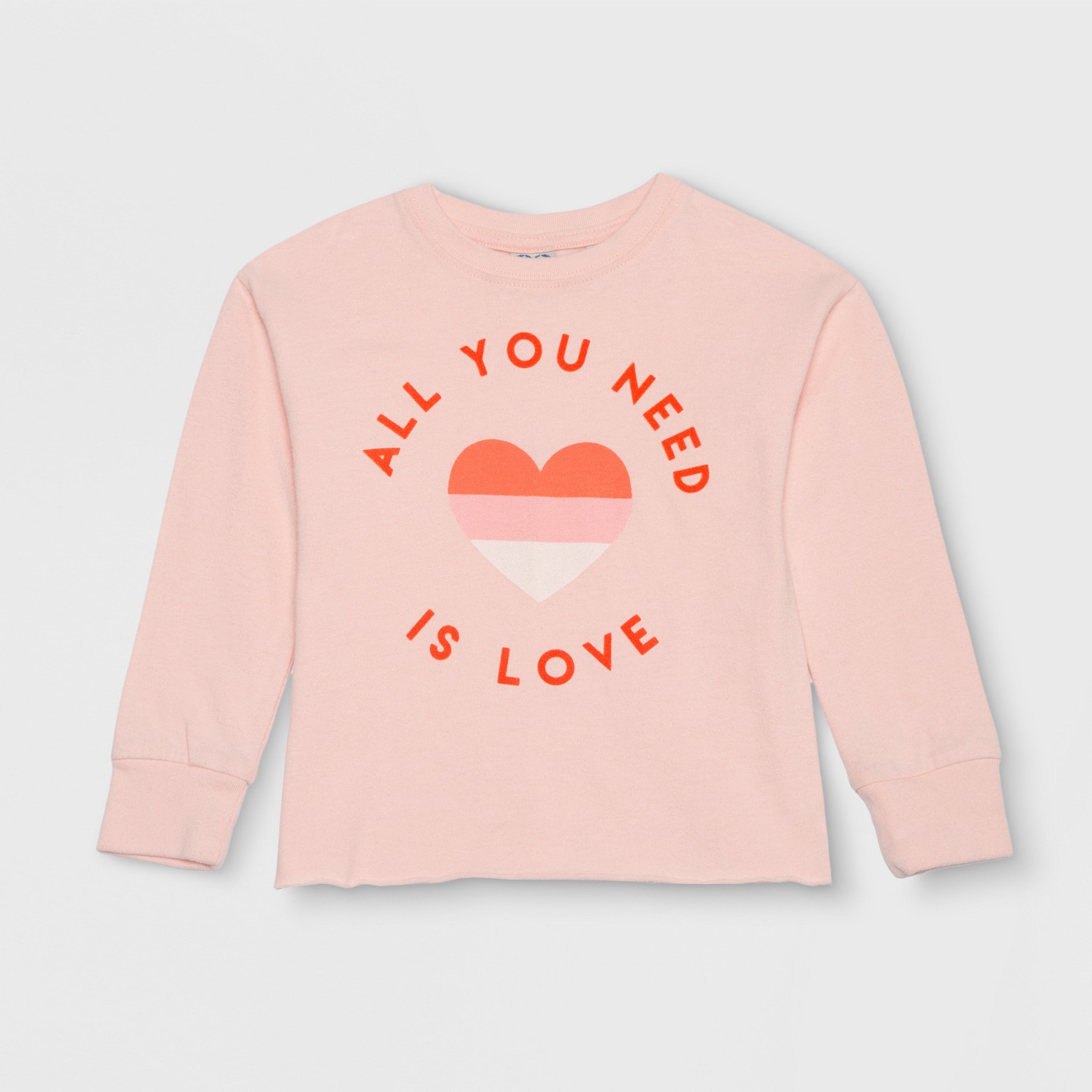 Available online at Target.com for $11.
What the fox say?!?! This shirt is a little more legible than the song.
Available online at Target.com for $6.99.
Dino fans? This one's for you.
Available online at Target.com for $6.
Take a bite out of this one: Sharks are My Valentine shirt.
Available online at OldNavy.com for $10.99.
I Get by With a Little Help from My Friends Shirt. Bonus, they can wear it year-round!
Available online at Target.com for $11.
The Crafts
If you have time to dip their hands and feet and whatever else into paint and create masterpieces you'll remember forever, have at it. If you're on a time crunch, just search "easy Valentine's crafts" on Pinterest for effortless creations. You're welcome.
The Gifts
Oh look! Amazon has allofthethings in their Valentine's Day section to make you look like parent of the year. Plus, if you don't have time to hit the stores there's two-day shipping for the win.
Llama Llama I love You book for $4.06.
Melissa & Doug Bead Jewelry Set for $9.95.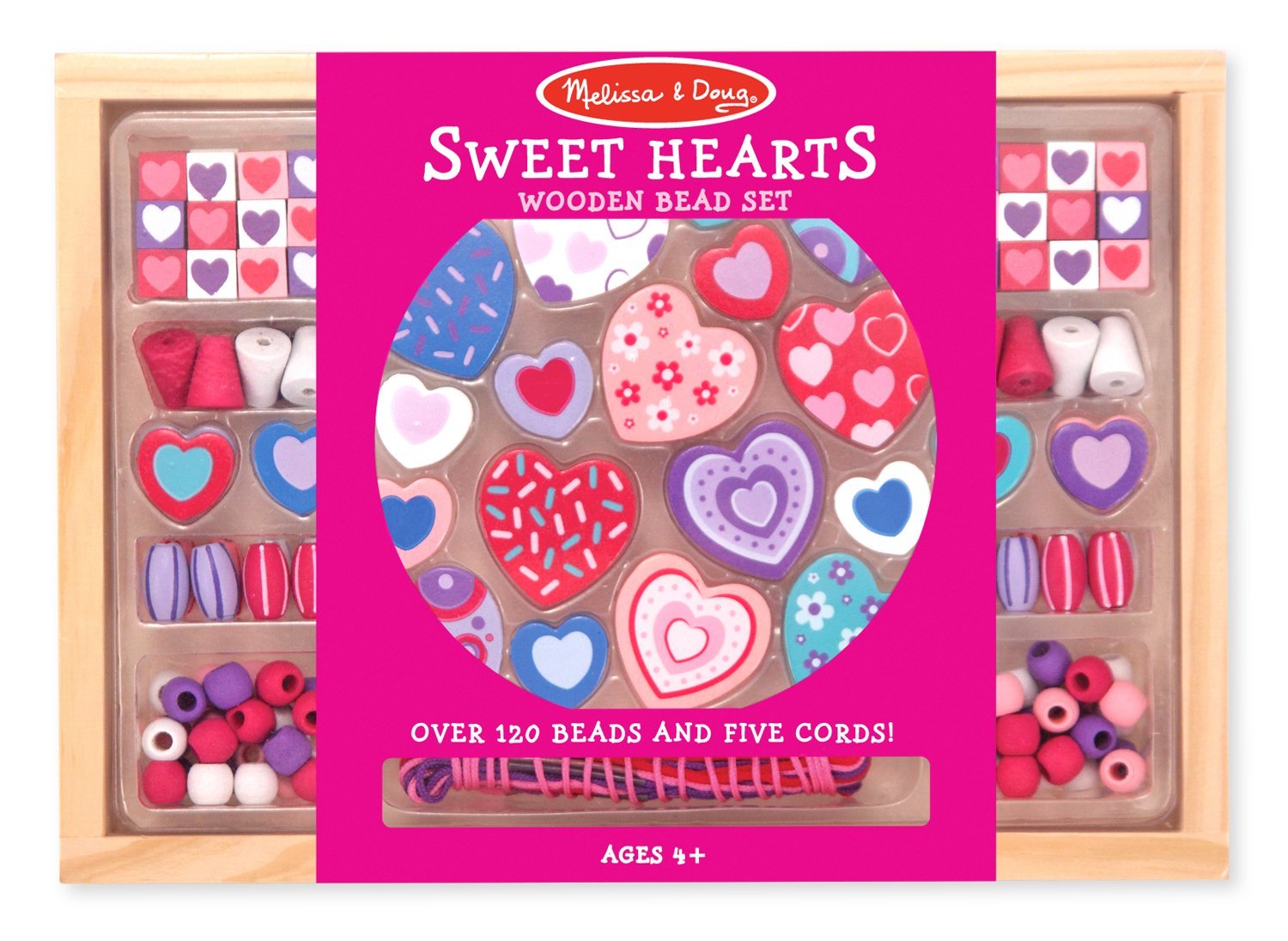 Creativity Kids Hide & Seek Rock Painting Kit for $11.99.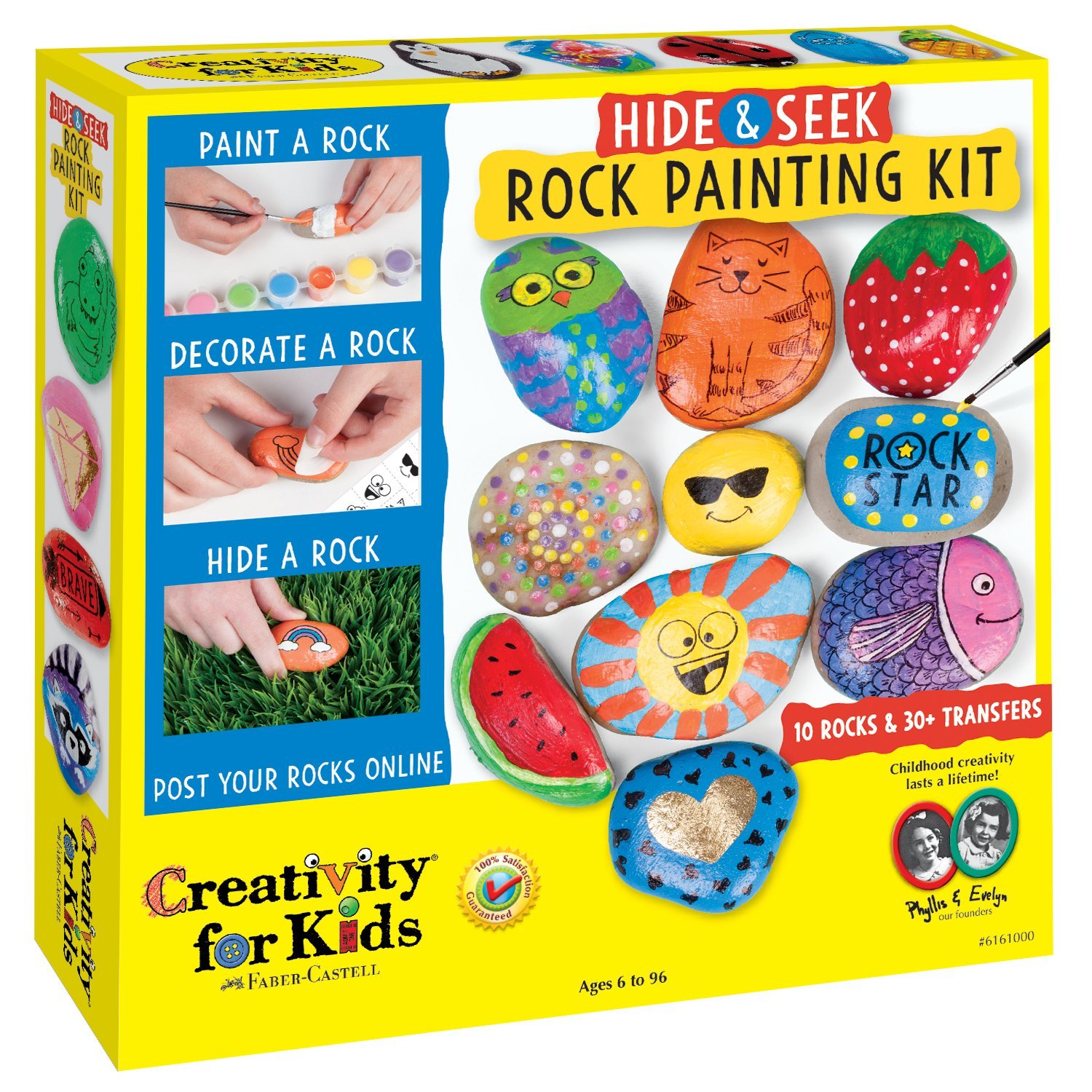 Besos for Baby: A Little Book of Kisses for $6.06.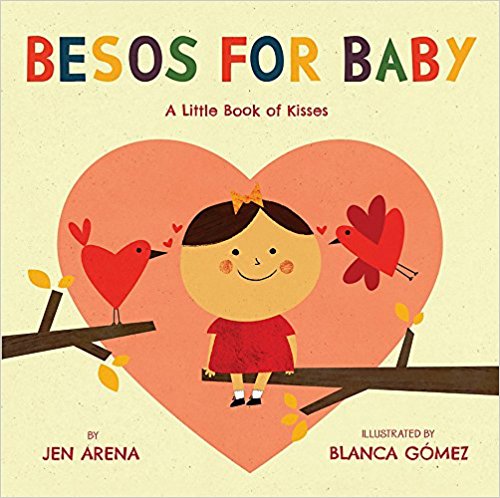 The Treats
The Lékué Silicone Heart Mold will make you look like you tried. Pour some pre-made cookie dough or boxed brownie mix in and voilà! Mom hero status.
Available online at BuyBuyBaby.com for $14.99.
How do you celebrate Valentine's Day? Do you make a big fuss or keep it low-key?