HABA European Baby Toys
If you aren't already a fan of HABA European baby toys, you should be. They design beautiful, non-toxic, simple toys for babies and kids that stimulate imagination, creativity and joy while also teaching kids to be curious explorers of their world. And, they manage to do this without any batteries, adapters, apps or other high-tech whatevers. Imagine that! Well, they've been imagining high-quality and simple play in Germany since 1938 and we are so lucky to have access to their stuff in the US. When I say that they make simple toys, I don't want you to think that means that their toys are boring. These guys pay attention to detail and layer on the fun in simple ways that leave room for kids to imagine and think.
I love their clutching toys and rattles as baby shower gifts or for any baby's first Christmas. The Sunni Rattle is one of my favorites because it's colorful, it smiles at you and has lots of places to chew, grasp and love. The little run rays wobble around for sensory play and investigation that is so subtle but utterly mesmerizing to the babes. It's a great price at $14.99 and is something that moms can trust and be proud to show off in the stroller, at play dates or breast feeding circles. And, the little bell built into the back means that it makes the sweetest jingle jangle sound when it's being played with.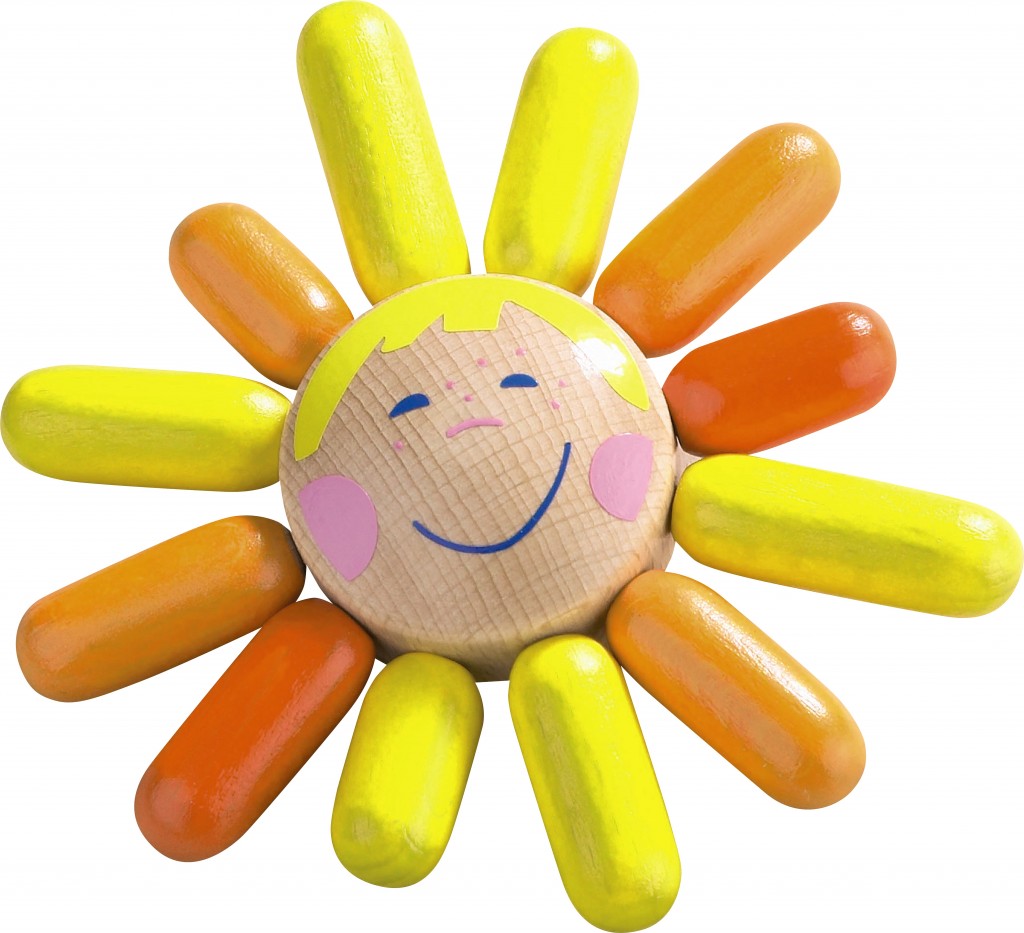 I also am sort of obsessed with the Little Frog Water Play Mat which is perfect for kids who are just starting to explore sensory play during tummy time and as they get bigger from 0 -12 months. You just fill it up with some water, seal it and the let your little one squish away as they watch little textured shapes and discs float around under the clear cover. They can pull on the tabs on the side and make funny faces back at the super cute froggie. It's machine washable and the internal water sac is made of BPA-free, PVC-free, Phthalate-free PVC. It is $24.99 and it makes an amazing gift for the mom to be or a new baby.