Fine Handmade Jewelry Gift: Timber Line
Timberline Jewelry is made in the USA by a Florida based husband and wife team of designers who started out as furniture makers. But, as with most creative types, it's hard to keep them boxed in to making one thing and one thing alone. So, they got to thinking and they decided to make this fine handmade jewelry that makes a perfect gift and it is perfectly trendy with its geometric statement designs whether tiny post earrings or bold necklaces.
You should scoop up a couple pieces of Timber Line for your favorite girl friends, sisters, and your amazingly cool mom. Nothing says, "You're one of a kind" like a one of a kind piece of jewelry. Oh, and they still make furniture, too! Check out their Brave Space Designs for your playfully modern yet natural space.
Diamond Necklace $55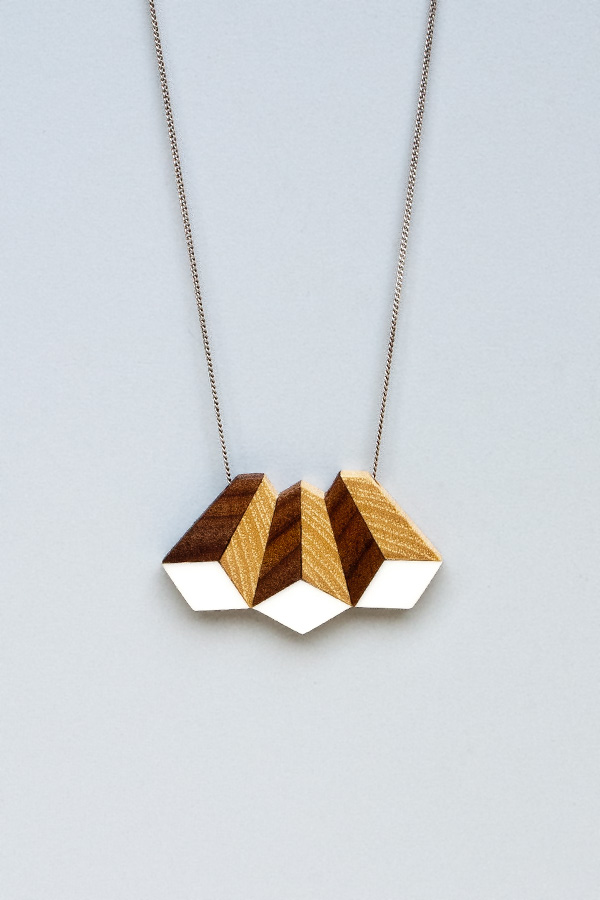 Navette Earrings $50