Would You Eat This? 2016 Food Trends
I love food. I love to cook, I love to eat, I love to be served delicious food and I love trying new things. So, I keep my finger on the pulse a little bit. When I got a press release from the Specialty Food Association about 2016 food trends to watch, I knew it was grounds for a blog post.
As a mom who cooks more than ever to try to feed her family a healthy, interesting and diverse diet I am always thankful for these kinds of stories. They help me get out of my rut of go-to recipes and expand my repertoire a little bit. In fact, I might just do a complementary post about each trend with a few recipes for us all to try. Sure, my culinary skills have shifted gears from the 48 hour prep time to the 45 minute whip-up but I still appreciate quality, flavor and adventure. So, as excited as I am about testing out a few of these food trends for 2016, I have to know from you which you're most likely to try, too. Please comment on this post with your favorite food trend from this list and share any recipes that you find that seem delish and uncomplicated.
Here are my six favorites from their extensive list:
Millet May Be the Next Super Grain 
Move over quinoa, millet is about to move in next door. It's a gluten-free grain; which is tres chic and practical for those Celiac people in our lives (the poor dears). It's a drought resistant grain that can grow during the off season for most other grains and because it's less trendy than quinoa, it'll be cheaper to buy at your grocery store. What's not to love? It has more protein than corn or rice and is already a staple in parts of Africa, India, and parts of Europe.
Could Broccoli Leaves Be the Next Kale?
I love my leafy greens and have miraculously instilled an appreciation for "green leaves" in my toddler, too. So, when a new green leaf is on-trend, I'm pumped. It's funny that broccoli leaves are threatening to be the next kale because just last night, we were eating broccoli rabe and I was thinking, "geez, there are a lot of greens in this rabe. Hey, they're pretty delicious, kindof like spinach. Hey, why aren't broccoli and rabe leaves their own ingredient?" And then, I saw this article from Specialty Foods and felt vindicated. It's true, broccoli greens are delicious and should be eaten. We at a bunch last night and will do it again and again and again. Yum. Look for it in your trendy grocery store as "BroccoLeaf".
"The leaves contain nearly the same amounts of vitamins A and C as kale (both contain full daily doses of the vitamins), but broccoli leaves also have more calcium, iron, and potassium than their leafy green cousin. They are also better suited to juicing than kale due to a mild taste and higher water content. And, as the plant is already grown commercially, some believe there should not be a negative impact on the environment, reports Fast Company."
Moringa May Be the Next Superfood 
Discovered and brought to America by a Peace Corp volunteer in Africa, Moringa is trying to become the next superfood i.e. spirulina. It comes in powder form, tea form or in protein bars and is supposedly less bitter than kale and is a little smoky and earthy. I'm curious to give it a try but I'm not sure of how exactly to cook with it. If you find a good recipe for the powder, even if it's a smoothie, let me know! These small leaves are mighty little health warriors with seven times the vitamin C of oranges, twice the protein of yogurt, and three times the calcium of milk.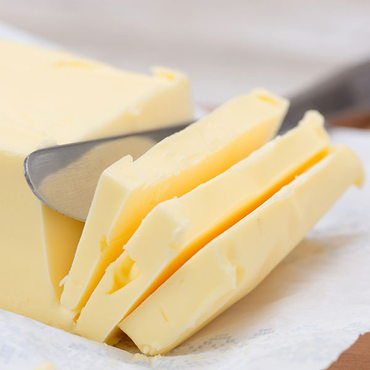 Fat Is Back 
Say goodbye to low fat diets. It turns out that fat isn't that bad for you. Sugar is worse and sugar is what they put in low-fat foods to make them taste good. So, whether you love your dairy or your avocado or your fatty meats, you are likely to see more of it at your favorite restaurants and on your own table this year. A little bit of a good thing is a-ok. Just remember that red meat in particular has been proven to influence heart disease so indulge, but wisely.
"Further boosting the return to fat-laden foods is a seismic shift toward natural, unprocessed foods in recent years, as well as the federal Dietary Guidelines reneging on its longstanding guidance to avoid cholesterol-heavy foods earlier this year—bringing consumers back, in droves, to products like butter and eggs."
2016 Trend Forecast: Fresh Florals 
Herbs and botanicals have had their day but tastes are turning now to floral infusions, which are making a resurgence in everything from beverages to chocolate. Deemed a top trend at the 2015 Summer Fancy Food Show, floral flavors are making their mark by bringing perennial favorites, such as lavender and rose, into unexpected categories. This is evident in products like Rogue Creamery's La-Di-Da Lavender Cheese and Masala Pop's Saffron Rose Popcorn. Food makers are expanding their floral repertoire, too, with emerging entrants like elderflower—adding aromatics to carbonated waters and teas—and hibiscus, which made its presence known among this year's sofi Awards entries, in products like Frisa Ginger Hibiscus Sparkling Botanical Beverage and Bissinger's Blackberry Hibiscus Gummy Pandas. With abundant opportunities for palate-pleasing blends, this aromatic trend will continue blossoming into the New Year.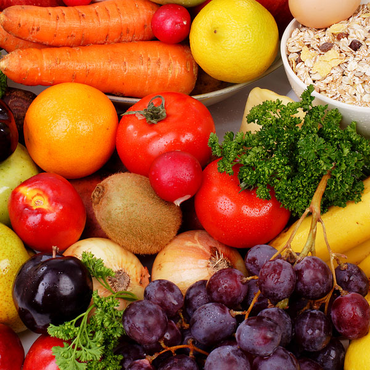 Vegetables
Be prepared for masses of veggies to take center stage in recipes from the most creative and innovative chefs to your own lunch bag this year. Veggies are taking center stage like never before. I'm guessing that's because we're finally becoming more educated about the nutritional value of vegetables and are realizing that we don't have to have a separate protein in our dinner to account for protein, iron or any other nutrient that comes in meat. Vegetables are better for our digestive systems, prevent all sorts of diseases, are colorful, flavorful and can be mixed and matched, cooked or served raw and have endless possibilities to make a scene at any meal. This might be my favorite trend of 2016 because I am a total veggie freak.
Inventive veggie-forward products in the form of teas, yogurts, and even ice cream are gaining mass appeal (in Europe, too). Leading the charge into 2016 is the long-overlooked vegetable of the sea: seaweed, a burgeoning crop that's set to explode thanks to its sustainability angle and umami appeal.
To read all of the Specialty Food Organization's food trend predictions for 2016, see the full article.