Three Totally Rad Toy Trends for 2016

The biggest toy event in North America happened this past weekend. It's the New York Toy Fair hosted by the Toy Industry Association and it offers over seven football fields worth of play things from around the world, from companies small and large, all wooing buyers, reporters and bloggers with the hopes of being one of the hottest toys of the year. Whether intended or not, the Toy Fair sets the stage for toy sales for the whole year ahead. By the end of the Toy Fair we pretty much know what toys will be the hottest toys for the upcoming holiday season and what the big trends in toy making will be. So, I'm psyched to share some seriously rad toy trends for 2016 that I saw at New York Toy Fair; and my toy crushes that match.
TREND #1 CODING 
In case you haven't heard, STEAM stands for Science, Technology, Engineering, Art and Math. STEAM toys, or toys that teach the STEAM components, have been getting better and better every year and this year they have reached a new level of amazing. We always think of coding as something that you learn when you're older, but this year toy companies are laser focused (hehe) on getting kids as young as 3 years old having fun experimenting with programming.
My Two CODING Picks:
Think & Learn Code-a-Pillar
Arrange this little guy's 8 segments to determine what he does and in what order. The picture on the top of the usb segment clues you in as to what it will make him do. You can also buy expansion packs to make him do more complicated and longer movements. He's pretty cute and sweet, too. He responds to your touch, lights up each segment as he acts it out and works on any semi-hard surface. I sort of want one for myself! Meet the code-a-pillar on his dedicated launch page, but you can't get one until Fall 2016. He's for ages 3+ and will sell for $49.99.
Learning Resources STEM Robot Mouse Coding Activity Set
I love this one because you can build your code using cards first, then program the mouse's step by step path to get through the maze that you design. If he succeeds, he unites with his ultimate prize…a wedge of cheese that he chirps over with glee. It's so satisfying to follow your code cards as the mouse acts them out. This 83-piece set is for ages 5+ and will sell for $59.99 when it comes out this summer.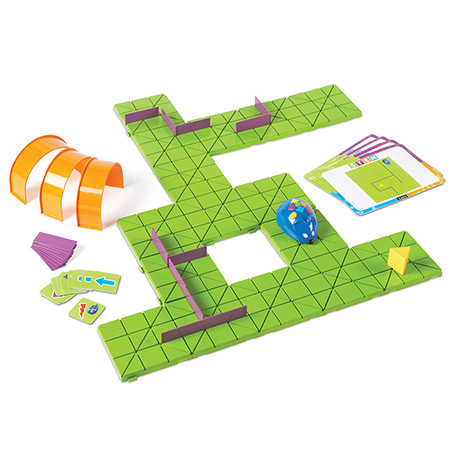 TREND #2 TECH FRIENDS
Tech isn't just for tech's sake anymore. Our kids can now make friends with technology and learn from and with it as they grow. It's pretty incredible how far electronic friends have come and two really stood out as I combed the Toy Fair for what's new.
My Two TECH FRIENDS Picks:
Love2Learn Elmo and Accompanying Ap
The newest Elmo in the Elmo legacy is more impressive than the very first Tickle Me Elmo. And, if you were around for that, you know what I mean. That guy was the hottest toy EVER! Well, this one is as soft and cuddly as ever. His hands and tummy are musical instruments and his feet are still ticklish. But, when working along with the accompanying ap, Love2Learn Elmo grows with your child from around 18 months through age 4+. He adapts to three different learning stages and teaches and plays games relating to five subjects including letters, animals and numbers. One of my favorite touches is that he has "parent helpers" where Elmo interacts directly with your kiddo to encourage things like cleaning up and potty training. He instills a wonder and passion about learning that was really awesome to see in action. I guarantee he'll teach you a thing or two, too. He's for ages 18mo+ and will sell for $69.99 when it's out this fall.
CogniToys™ by Elemental Path
This cute little dinosaur isn't just adorable. He uses IBM's Watson™ technologies to create a brilliant high-tech learning and play experience that doesn't require a screen. They're for ages 5+ and will sell for $99 when they're out this fall. Pre-order is available for $115.
"Kids today learn very quickly. Therefore we feel they deserve a toy like CogniToys that actually keeps up with them with the ability to grow with the child based on how they play with it," explained Donald Coolidge, Co-Founder of Elemental Path.
TREND #3 CREATION
This trend takes DIY to another level. Kids are now inventors who are able to invent their own toys and games.
My CREATION Pick:
IDO3D VERTICAL
This 3D printing pen lets kids draw and sculpt in mid-air using 3D "ink" that instantly turns from liquid to solid! Kids draw either from their own imaginations or from the 3D guidebooks that are come with each set to create figurines, accessories, buildings and other things that I can't even think of. Ages 8+ from $9.99 to $29.99 depending on the kit. Check out the video. It's available in July.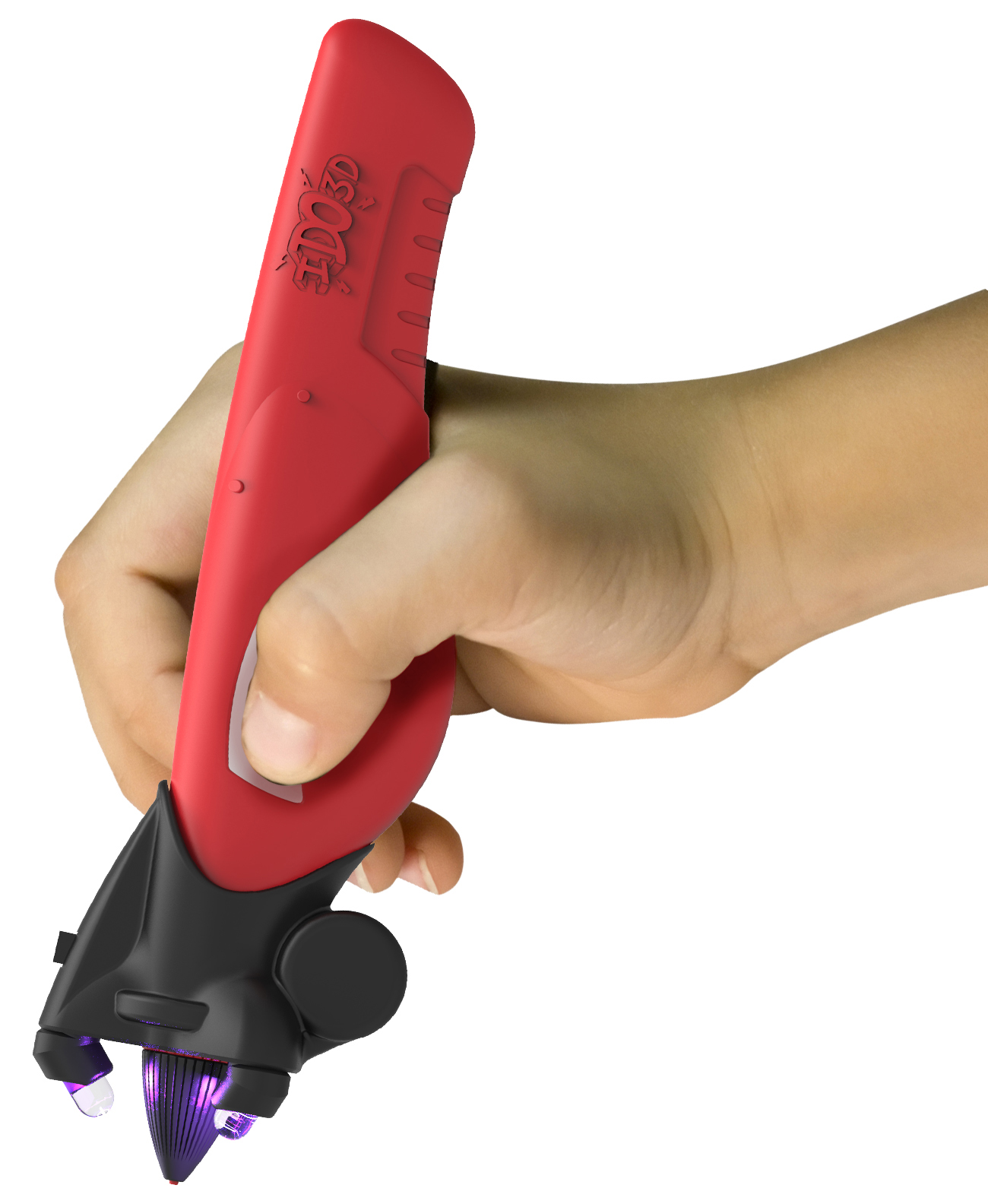 There you have three rad toy trends to keep in mind this year. The Toy Industry Association says there are actually five rad toy trends this year, though. And I'm not one to argue with the non-profit that runs the Toy Fair and has been supporting greatness in toy making since 1916. So to make sure I have all of the info in this post, here are the other two trends! #4 Family Matters. Family Matters means games that get the family all playing together no matter what each family member's level is. Games are offering adjustments for play that actually level the playing field and give everyone a fair chance at winning. I saw lots of games with extra pieces or dice that incorporate another layer of play for the more advanced players. #5 Collectibles. Collectibles mostly accounts for the ridiculous deluge of licensed toys out there from action figures to blind bags to higher end collectibles from everyone's favorite movies and TV shows. Not my thing, but it was certainly obvious that licensed goods have somehow not reached saturation point with people who like them, yet.
Do you agree with these toy trends? What do you think the trends are or should be? Have you seen toys that fit these trends? We would love it if you shared your thoughts in the comments.