Brand Love: EVERLANE
It's hard staying fashionable as a mom. It's hard to find durable and stylish clothes that you can run around in on the playground, ride bikes in, spill food and drinks all over and are comfortable sitting cross-legged in for an hour during circle time at the library in. Ok, it's not hard. It's impossible! But I'm seriously loving what the brand Everlane is doing. They're making simple but stylish clothes that we can wear every single day. You're not going to look super fancy, but you'll look good and like you've got it together. Their neutral palette means that everything pretty much matches each other, so you can just grab two pieces in the dark, throw them on and look chic. Throw on a rad necklace, pair of chic shades or a hat and you're more stylish than most single people. Seriously.
Another thing that I love about Everlane is their "radical transparency" policy which means they share the origin story for each product and ditch the usual INSANE mark-ups that you find in retail so that you can get rad stuff at real prices and feel good about how it was made and where it came from. Swoon!
Here are some rad Everlane pieces to rock on the playground to be one of the cool moms.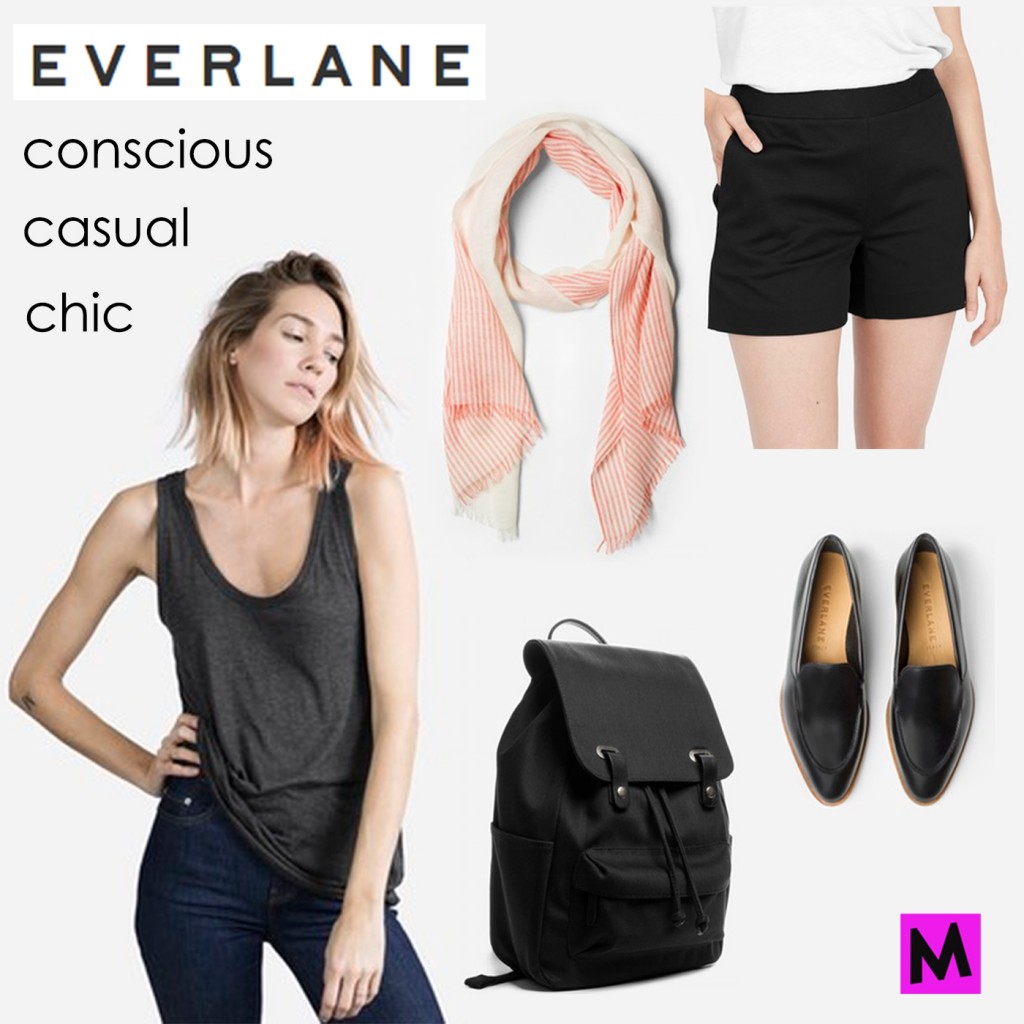 Items featured are:
Modern Loafer  $165
Ryan Tank $20
Twill Backpack $66