Film Noir Date Night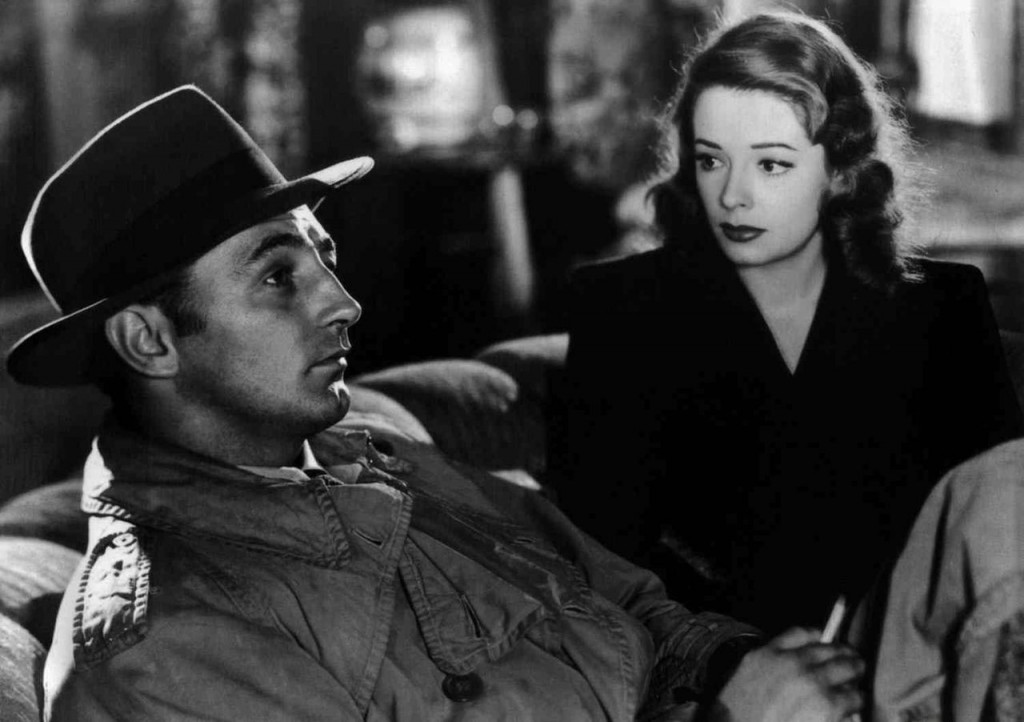 As parents of little ones date nights can be hard to come by so we have to make the most of our evenings at home. One thing that we've been doing lately to make an easy date night-in is make some home made popcorn on the stove and queue up a classic film noir flick. Classic film noirs were produced in the 40s and 50s and were inspired by cheap and suspenseful pulp paperback novels. Something about those femme fatales, dark alleys, crooked detectives, smokey close-ups and twisting plots make it so easy to get lost; in a good way. And, because a lot of noirs were low budget, you can space out, fall asleep and pick it back up the next night without too much trouble getting reacquainted. Hey, we are parents after all, and staying up when the lights are off can be really hard! Here are a few that you can stream pretty easily for your own film noir date night. But, you can also take a really, really deep dive into this shadowy world by checking out the film noir Wikipedia page. 
Sunset Boulevard 
1950 Quite possibly one of the best movies ever made. If you haven't seen it, please do yourself a favor and stream it tonight! "The film stars William Holden as Joe Gillis, an unsuccessful screenwriter, and Gloria Swanson as Norma Desmond, a faded silent movie star who draws him into her fantasy world where she dreams of making a triumphant return to the screen, with Erich von Stroheim as Max Von Mayerling, her devoted servant. Nancy Olson, Fred Clark, Lloyd Gough and Jack Webb play supporting roles. Director Cecil B. DeMille and gossip columnist Hedda Hopper play themselves, and the film includes cameo appearances by leading silent film actors Buster Keaton, H. B. Warner and Anna Q. Nilsson." – Wikipedia
Out of the Past
1947 "Directed by Jacques Tourneur and starring Robert Mitchum, Jane Greer and Kirk Douglas. Film historians consider the film a superb example of film noir due to its convoluted, dark storyline, dark cinematography and classic femme fatale. " – Wikipedia "A private eye escapes his past to run a gas station in a small town, but his past catches up with him. Now he must return to the big city world of danger, corruption, double crosses and duplicitous dames." – IMDB
Double Indemnity
1944 "Directed by Billy Wilder, co-written by Wilder and Raymond Chandler, and produced by Buddy DeSylva and Joseph Sistrom. The film stars Fred MacMurray as an insurance salesman, Barbara Stanwyck as a provocative housewife who wishes her husband were dead, and Edward G. Robinson as a claims adjuster whose job is to find phony claims. The term "double indemnity" refers to a clause in certain life insurance policies that doubles the payout in cases when death is caused by certain accidental means.Praised by many critics when first released, Double Indemnity was nominated for seven Academy Awards but did not win any. Widely regarded as a classic, it is often cited as a paradigmatic film noir and as having set the standard for the films that followed in that genre." – Wikipedia
The Big Sleep
1946 Classic noir stars Humphrey Bogart and Lauren Bacall arguably give some of the best performances of their lives in this one. "Private detective Philip Marlowe is hired by a rich family. Before the complex case is over, he's seen murder, blackmail, and what might be love." – IMDB  An interesting fact about this screenplay? William Faulkner co-wrote it! What?!
 Asphalt Jungle
1950 Starring an unknown Marilyn Monroe in a minor but pivotal role. This film is described by IMDB as, "A major heist goes off as planned, until bad luck and double crosses cause everything to unravel."
If you're also a noir fan, share some of your faves in the comments.