Dress-Up Your Bike Commute
When I didn't have the luxury of working from home, I LOVED bike commuting to work. And, I miss it a lot! It's usually faster and you can change into work clothes at the office and feel more fresh than most of your coworkers who have sweat stains of strangers from packed trains drying on their shirts. Yucky stranger sweat aside riding a bike is so much fun! And, it's awesome exercise; which is perfect because it's then built right into your day. So, if you live less than 10 miles from your office I recommend joining the throngs of Americans who will be biking to work May 11th through 15th for National Bike to Work Week.
I know that commuting to work on a bike is intimidating so here are a few goodies that will help you, your favorite bike-commuter or bike-commuter-to-be, feel safe and look rad on the road.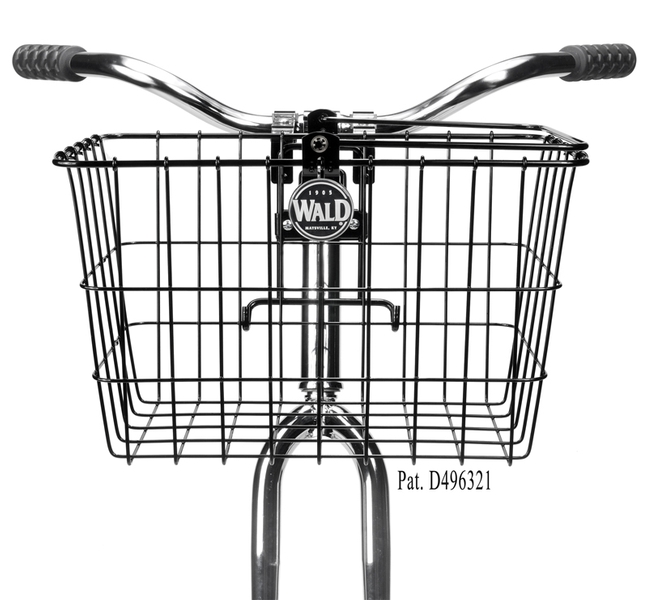 WALD Quick-Release Bike Basket One thing you will definitely need for your bike commute is a basket for stashing your work clothes and toiletries. I love the WALD because of it's timeless design and quick-release latch and drop handle that lets you take your basket into the office with you. $28
Knoll Backpack Tote This genius design lets you carry the same rad bag as a tote AND a backpack without having to do any complicated reconfiguring. It comes in blue, gray or red felt with leather straps and it's  13″ x 15″ x 4.5″ so it can fit all of your stuff and transform from bike commuting gear to work tote without a thought. $325
Bobbin Bicycles Gold Helmet You have to wear a helmet. No matter how dorky you think it will look. Looking dead is worse. So if you have to wear a helmet it might as well be amazing! Gold is the color du jour, if you haven't noticed that it's everywhere and on everything and has all but obliterated our obsession with silver, well, take note now. This helmet is an awesome safety statement. For those of you who can't come over to the warmer side of gold, they also make a helmet in cool chrome. Although this can only be purchased via a UK site, they will ship to the US. Around $52
SkyLock  It's "keyless entry for your bike." And, although it doesn't start shipping until summer, it needs to be on your radar. I can't believe that it's taken so long for this to exist! I mean, getting only two keys for your old-fashioned bike lock is a lot of responsibility. I can't wait to get my hands on this solar powered, app-controlled bike lock that not only makes it easier to unlock your bike (you will NEVER lose the key), but you can also share your bike with other people and get alerted if someone is messing with your bike. Oh, and it looks pretty, too. It'll run you about $159, which isn't much more than a kryptonite. Check out the video for the full spiel: