Gifts for Seriously Hard to Shop for People for Under $50
You might have seen me on TV or heard me on the radio recently talking about gifts under $50. Well, trendy wish-list items often cost a pretty penny, and finding more economical alternatives on your own can seem nearly impossible. But I have the inside scoop on finding the perfect gifts for seriously hard to shop for people for under $50. I've teamed up with some awesome companies to bring you inexpensive, perfect presents for everyone on your list this year!
Gift for Anyone
There are so many great facts, feats, and figures in the 2017 edition of the Guinness World Records book. I don't know about you but I loved reading this book growing up and now I get it for my family. I mean, I can't help but be fascinated by those people with the most piercings. Where do they work? I would love to know so that I can visit them. And, this year you can start a new holiday tradition with your family and try to break a record of your own! The book has a "Do Try This At Home" section and it's packed with easy-to-attempt records using stuff you already have lying around the house. I'll bet you'd have fun trying to break the record for most jelly beans sorted with chopsticks in 30 seconds. But, whether you try breaking a record or just like reading about them this book is the perfect under $50 gift. Its available pretty much everywhere that books are sold in-stores and online…and even lots of places where books aren't typically sold. So, it's an easy get that won't be forgotten! $28.95
Stocking Stuffer
I don't usually say that gift cards are good but…gift cards make a great stocking stuffers because of their small size and big reward. And, well, the National Retail Federation reports that 61% of shoppers say they want to receive a gift card this holiday. Why fight the tide completely? That's why for the big seafood lovers on my holiday list I know they would love a gift card from Red Lobster. Right now, they're offering Give a Gift, Get a Gift where for every $50 you spend on gift cards you get a bonus card good for your choice of $10 off or a free appetizer coupon. Just note that bonus cards must be redeemed Jan. 2 through Feb. 5. SO, whether it's the hot Cheddar Bay Biscuits that everyone loves, the New Grand Seafood Feast, or the New Wild-Caught Lobster-and-Shrimp Trio being offered during the Holiday Seafood Celebration, Red Lobster is a delicious way to celebrate the season.
Unexpected Beauty Gift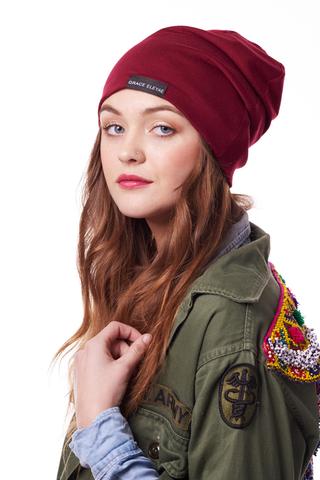 Let's face it, the winter months can be tough on a girl's hair. Cold temperatures outside, hair feeling dry from the heat inside. It's rough! But, I've discovered a new go to. Grace Eleyae (UH LAY YAH) makes these amazing satin lined caps and they have been a hair saver for my horrible hair. But they're great for all hair types from thin and straight to super textured. The satin-lined caps, or SLAPS (cute name, right?) are lined with luxurious, soft and non-abrasive satin that protects hair from damaging friction, tangles and matting and helps hair maintain its moisture. It's a great combo of fashion and function, since the woman who created them, Grace Eleyae herself, believes neither needs to be sacrificed. These SLAPS are gorgeous! You can wear them to bed to protect your hair overnight, around the house, or even out and about and your hair will look lovely when you take it off. They really fill a need like nothing else. Most women who try them become instantly obsessed. SLAPS are selling like gangbusters and any lady who takes her tresses seriously will love finding one of these under the tree. $35