Bucket List Ideas for Couples
Let's face it, kids can really put a damper on your wanderlust dreams. Our bucket list ideas for couples are must-visit locales if you're able to convince the grandparents to take the kiddos for a few days (hint: bourbon and promises of food delivery help). From giraffes to swim-up bars to the Northern Lights, it's time to escape and get your canoodle on.
Here are our top eight bucket list ideas for couples:
Royal Dreams.
You had us at enchanted castle. Your dreams of royalty await at the Ashford Castle in the village of Cong, County Mayo, Ireland. Build in 1228 it was once home to the Guinness family (hello stout). They offer everything from tea time to tree climbing to horseback riding to make you feel like a Lord and Lady. Crowns not included.
Image Credit: Ashford Castle
Get Crafty.
If you're a craft beer fan, why limit yourself to a few hours in a brewery? BrewDog is taking it to the next level with their DogHouse craft beer hotel in Columbus, Ohio. IPA taps in every room, shower-beer fridges, an IPA Jacuzzi (sounds bubbly), beer-themed massages and more. Scheduled to open Summer 2018.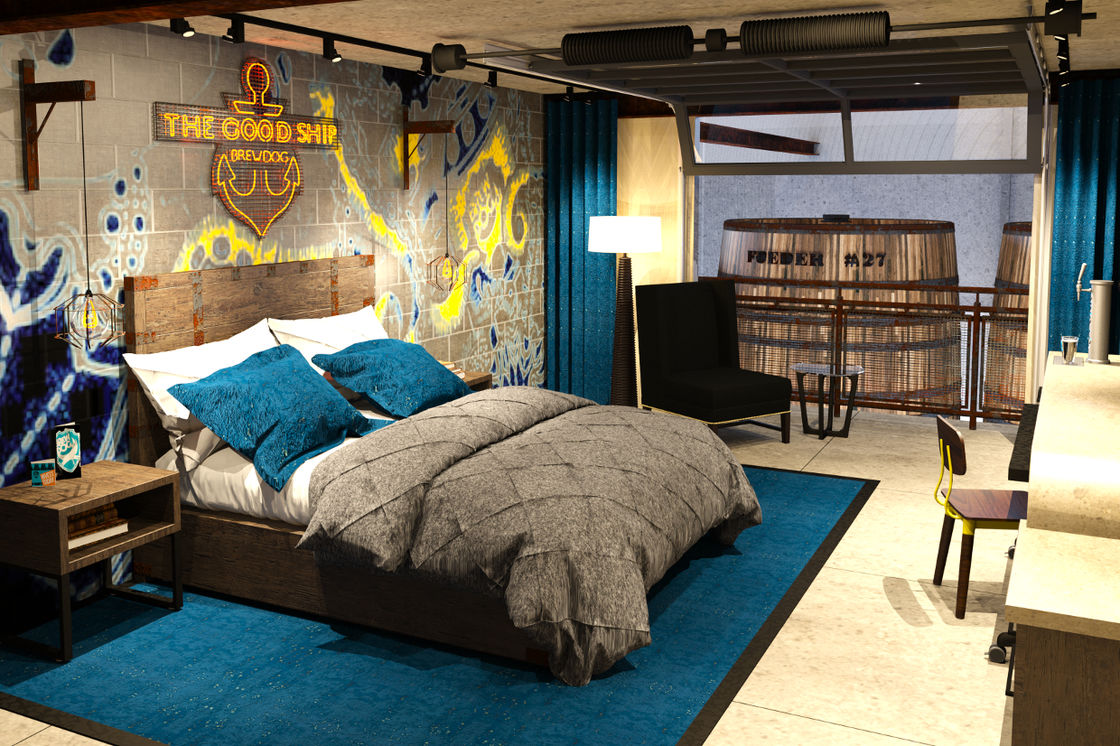 Image Credit: BrewDog
Red Fish, Blue Fish.
Swim with the fish right outside your door in the underwater room at The Manta Resort on Pemba Island, accessible via private charter from East Africa. It boasts three levels, a top deck for sunning and star gazing, the sea-level landing deck with a lounge area, and the underwater bedroom with 360-degree views of majestic ocean life.
Image Credit: The Manta Resort
Treetop Magic.
If you're feeling nostalgic, this treehouse right in the center of Atlanta is calling your name. There's a reason this tree-lined retreat is "Airbnb's #1 Most Wished-For Listing Worldwide". Book early, because dates get filled well in advance. It's broken out into "Mind", the sitting room, "Body", the bedroom, and "Spirit", the hammock deck.
Image Credit: Airbnb
Let it Goooooo.  
Channel Elsa and head to ICEHOTEL® in the Swedish village of Jukkasjärvi. It features both cold and warm rooms, ICEBAR BY ICEHOTEL where you can cocktail amongst the ice, and stunning views of aurora borealis.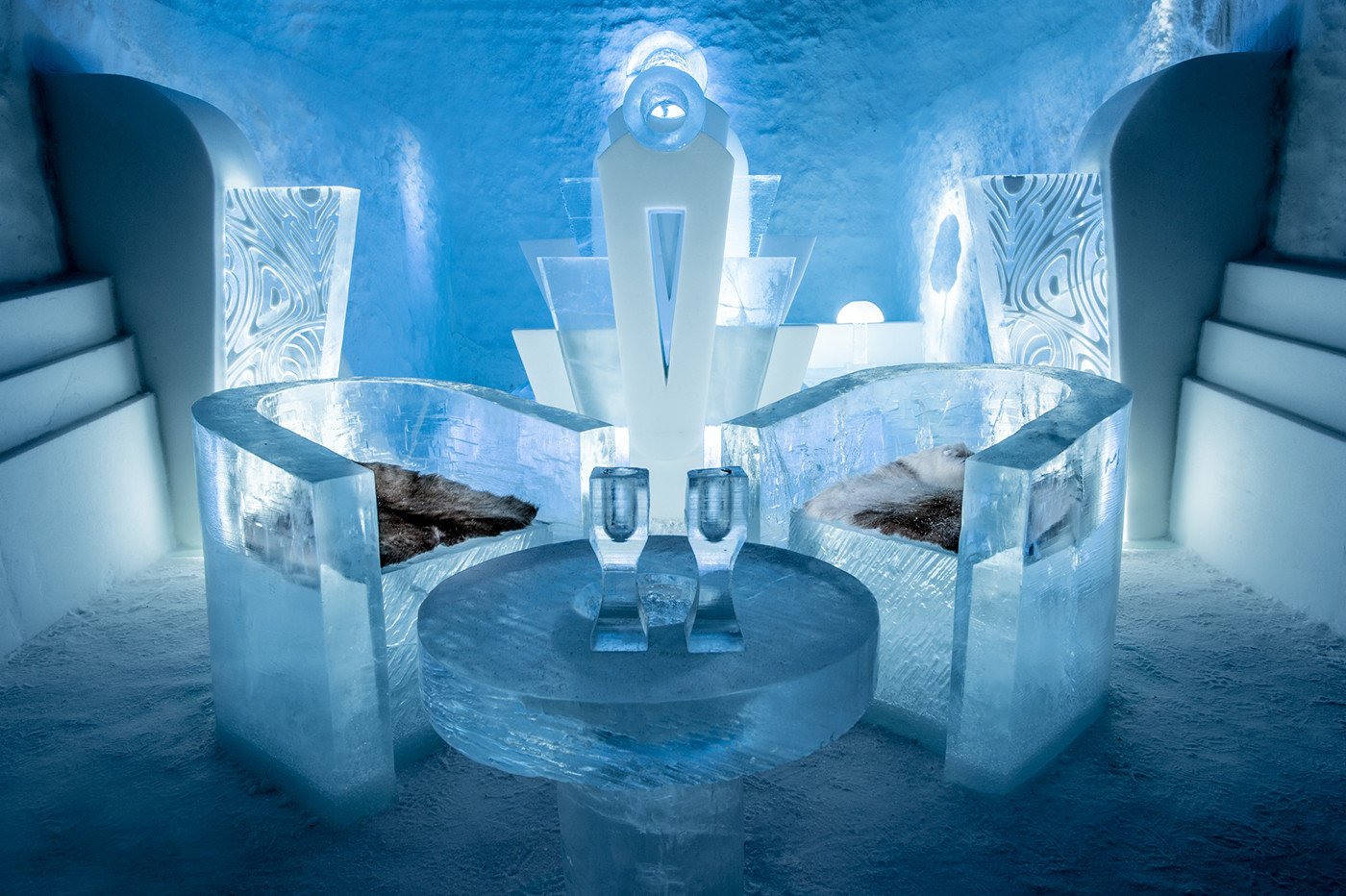 Image Credit: ICEHOTEL
Giraffes Can't Dance (or can they).
Who doesn't love it when a sweet wild animal makes an appearance as you're sipping mimosas at brunch? Look no further than Giraffe Manor in Nairobi, Kenya. The Safari Collection offers many experiences outside of the Manor from fossil hunting to helicopter tours to visits to Virunga National Park, home to many of the world's critically endangered mountain gorillas.
Image Credit: Giraffe Manor
Make a Splash.
Nothing says vacation quite like a swim-up bar and a swim-up room. The Swim-Up Junior Suites at Calabash Cove in St. Lucia are what your cocktail and pool dreams are made of. Each has their own Jacuzzi and easy access to the in-pool happy hours. Cocktail, swim, siesta, repeat.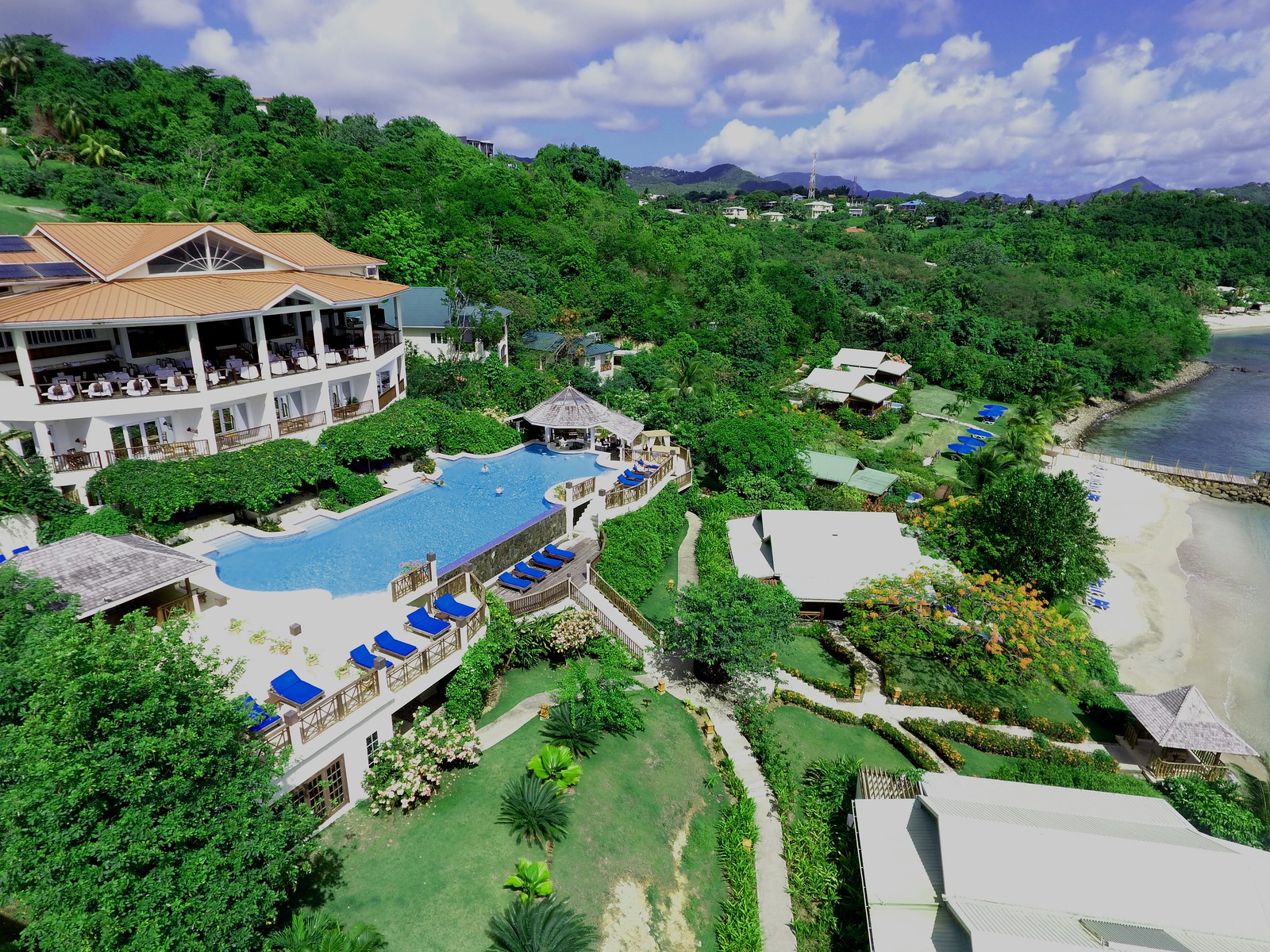 Image Credit: Calabash Cove
Go Luxe.
Looking for a luxury Venetian getaway? Say Ciao to Belmond Hotel Cipriani. It features the Michelin-starred Oro Restaurant, spa services at the Casanova Wellness Centre (yes, that Casanova), sailing excursions to the islands of the Venetian lagoons, visits to hidden wineries (yes please), and much more.
Image Credit: Belmond Hotel Cipriani
Happy travels! What would you add to our bucket list ideas for couples?